This is as of 2013.  I believe there are two more commercial properties on the list now.  Click on each page to see it big enough to read.
These all look ok.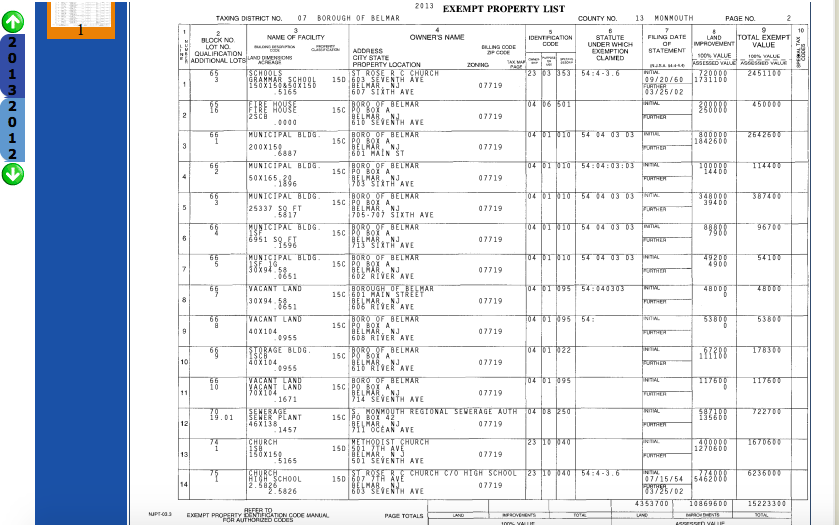 These too.
Block 76, lot 1 is 701 Main St, a redevelopment property: 
As is block 85, lot 9:
 Good
Friendly Sons is on this one.
In 2015 we have two more buildings that have come under redevelopment law:
According to a story in the Asbury Park Press the total we received in "payments in lieu of taxes" for redevelopment properties in 2015 is $62,500.  Does that mean all these properties together paid only $62,500?  Anyone know?